Hi everyone!
As you most likely already know,
PWI: Riptide
has introduced a very powerful, yet complex stats-enhancing system into your daily game experience. To make sure you make the most of it, we have compiled a little guide to assist you in leveling up your
Star Charts
!
This goes with a brand new offer
that will only last for the week-end.
It will allow those of you who are willing to participate to speed up the process and save some farming time! Keep on reading to learn more.
Flash Charge Reward starts: August 28 10:00 AM PDT
Flash Charge Reward ends:
August 30 11:00 PM
Flash Charge Reward
From now on and
until August 30th only
, we are adding a new item to our
Charge Rewards page!
How does it work?
Just
charge Gold
into the PWI server of your choice and
pick your rewards
! Check our
Charge and Spend Promotion
to learn everything you need to know.

Astrobana Pearl LV1 (NEW!)
Bonus Points Cost:
1000​
Essential item for
Astral Infusion.
It will grant EXP to Star Chart Level and increase the strength of your Attributes.
Not sure how to proceed to improve your
Star Chart
yet? Check the guide below!
Star Charts Starter Guide
After introducing the Star Charts system in our
Riptide preview blog
, we have compiled a short guide to assist you in maximizing its potential in the most efficient way. We hope it helps in taking your first steps with this new feature!
As Star Charts are a very flexible system that was made to adapt to your gameplay style, this guide is not an exhaustive one but rather a little help to get you started and find your own way. We are completely open to your suggestions and would love to hear your feedback and add your contributions here! Please feel free to post any discoveries you make or fantastic configurations you come up with.
(Dedicated Forum Thread: Star Charts Discussion )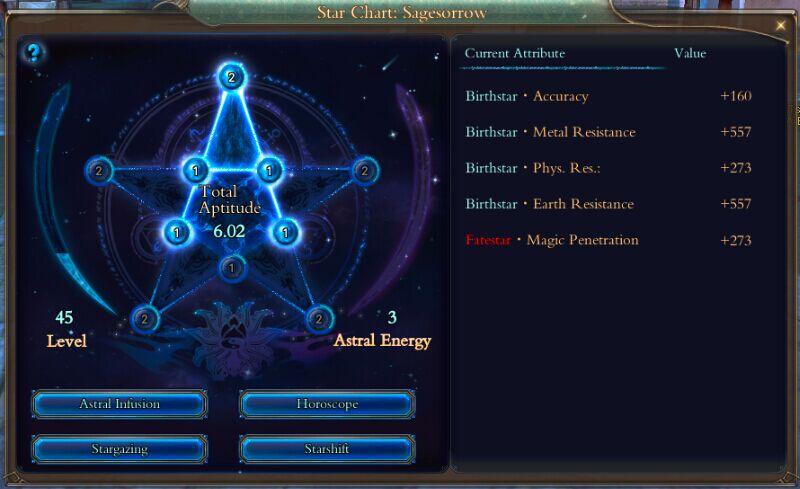 ​
Your first step: Obtaining Star Charts
Star Charts can be obtained from
Starglade Chests
received by doing quests:
Daily Quest: Preparing for War
Instance Boss: Judgment- Azoth Drake
Once you have your own Star Chart, you can start working on it and using it to improve your stats. Enhancing you Star Charts is a step-by-step process you can approach in different ways. We recommend the following:
First level up your Star Chart
Then use the Horoscope feature
When you like your attributes, perform Stargazing to increase Aptitude!
Leveling Up Star Charts:
Star Charts have 50 Levels, there is a slight increase in the EXP required between levels:
Star Chart LV1-LV2 requires 6 Exp
Star Chart LV2-LV3 requires 6 Exp
Star Chart LV3-LV4 requires 7 Exp
Astral Infusion
Similar to Devour, it uses other Star Charts or
Astrobana Pearls
to increase the power of a single Star Chart.
Where to Find Astrobana Pearls:
Daily Quests: Raccoon Alliance Pact, Liu Soo's Plea and Stronghold Assault.
Instance Boss: Judgment - Century Golden Toad
If you are in a hurry, you can get them through our week-end Flash Charge Rewards and save some time!
Inheriting a Star Chart
You can choose either to inherit your old Star Chart, or the new one.
The result is a star chart which averages the aptitude of both charts: If you have a 15 aptitude star chart and a 0 aptitude star chart, you will get a 5 aptitude star chart out of inheriting.
Using the Horoscope Feature
Requires Nebula Dust Orbs
Randomly refreshes the number and types of attributes
Star Charts can give you up to 10 new attributes
The more Astral Energy you have the better attributes you will get
Performing Horoscope increases your Astral Energy
How to get Nebula Dust Orbs:
Daily Quest: Strangeness in the Snow
Instance Boss: Tyrant Prince Mushi
Instance Boss: Belle Leun, the Mad Princess
About Astral Energy:
Astral Energy has 10 Level. The required EXP required goes up between each level:

Astral Energy LV1 – LV2 Requires 50 Exp
Astral Energy LV2-LV3 Requires 250 Exp
Choosing Attributes:
Star Chart Spirit and Penetration attributes are the most powerful!
Ultimate 10 Attributes for Magical characters:
2 Spirit; 2 Magical Penetration, 2 Magical Attack, 2 Magical Defense, and 2 Physical Defense.
Ultimate 10 Attributes for Physical Characters:
2 Spirit; 2 Physical Penetration; 2 Physical Attack, 2 Physical Defense, and 2 Magical Defense.
Stargazing:
Requires Astrospira Pearls
Improves Aptitude which determines the quality of attributes
Where to Find Astrospira Pearls:
Daily Quests: Raccoon Alliance Pact, Heroic Warsong, and Search for Energy
Instance Boss: Judgment - Blossom Succubus
Follow these simple steps and you'll not only have a statistic, but also a visual proof of your Star Chart's awesomeness. Just select your character or a fellow playmate to see their
Star Chart flare
and compare!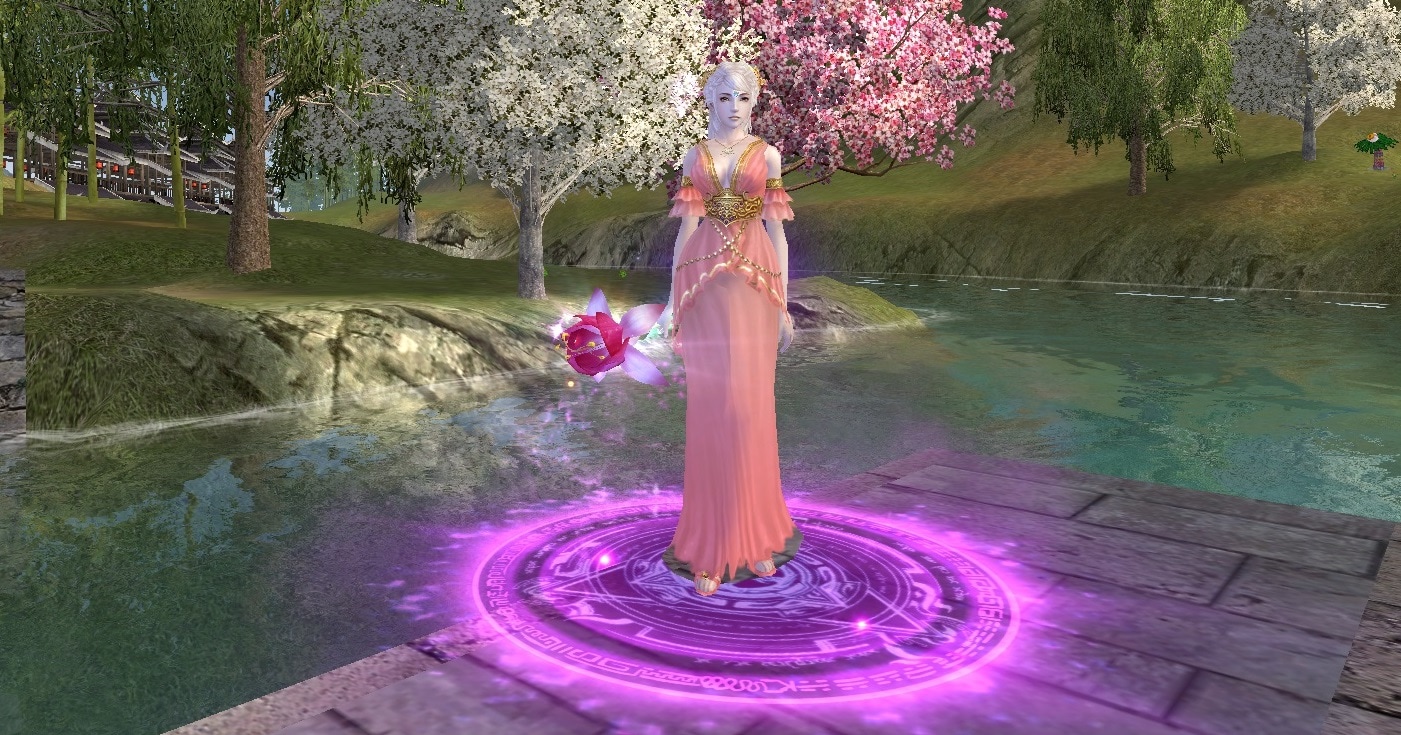 This is it! Once again, do not hesitate to share your thoughts on our Forum
(coming soon!)
and contribute to improving this guide!
Complete Source:
Star Chart Guidance & Flash promo! | PWI